During the summer, cute heels can present a dangerous predicament for us girls. What could make a gorgeous pair of heels dangerous, you ask? Unfortunately for us, many summer activities call for either standing for long periods of time, or lots and lots of walking — neither of which go well together with a nice pair of heels. I know I learned my lesson the hard way a few weekends back, when I ignored common sense and spent an evening walking around downtown in my favourite slingbacks — only to be punished by painful blisters all throughout the following week. It's great to look stylish, but at a certain point, enough is enough.
Don't get me wrong — I'm not writing off heels altogether. Your favourite heels will always make a fantastic addition for a dinner out or fancy event, but these low-heeled options below are much more walk-able for long periods of time.
Got a favourite out of these low heels? Sound off in the comments below!
Dynna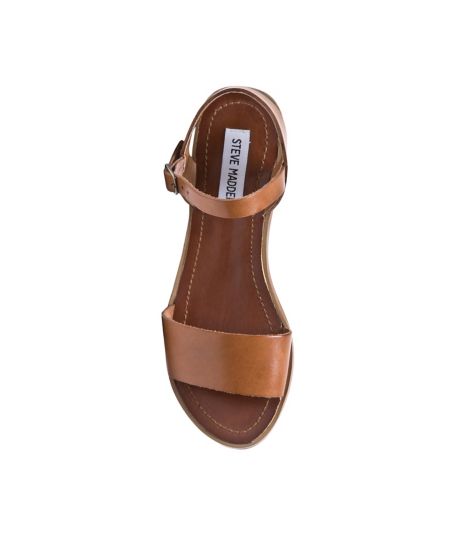 Get them at Steve Madden for $69.98 CAD.
This open-toe, slingback look is perfect if you want to let your toes breathe and add some style to an otherwise simple sandal.
Jaycen Sandal
Get them at Urban Outfitters for $72 CAD
The low heel on this sandal elevates them from a basic black flip flop, while still keeping your feet super comfy. The thick straps on the ankle are made with stretchy elastic fabric, so they won't be digging into your skin as you walk around.
Gwen Sandal
Get them at Urban Outfitters for $82 CAD
With their adjustable slingback, these are another great option to keep your feet supported as you walk around town. Made from vegan leather, these shoes boast another subtle, '90s inspired low heel.
Viaso Sandals for Women
Get them at Aldo Shoes for $80 CAD
These sandals probably have the highest heel of the bunch so far. That being said, the shoe's double ankle straps and sleek block heel will still offer more than enough support if your evening won't involve a lot of sitting around.
Suede Sandals
Get them at H& M for $79.99.
Gold studded embellishments? Eye-catching, buckled ankle-strap? Only a 5.5 cm heel? These shoes might be as perfect as they come.